Controversial nuclear station near Cyprus looks likely despite voiced concerns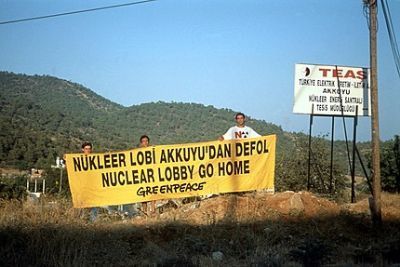 The Turkish Energy Regulatory Authority is reported to have finalized preparations for the plans to build the power station despite protests of the dangers involved.
Akkuyu sits on an earthquake fault line. Construction is expected to begin in 2013, with energy production slated to beginning in 2017.
The Turkish government aims to begin construction of three nuclear power plants within five years.
The Cyprus Republic has voiced its concern about plans for the Akkuyu plant, particularly following the nuclear disaster in Japan.
In May President Christofias called on the Turkish leadership to realize that seismological areas are not suitable for constructing nuclear plants.
Separately, Hurriyet Daily News reported last month that Turkey was considering building a Russian model nuclear plant in the occupied north to meet the electricity needs of the entire island.
Sources:
famagusta-gazette.com
RadiationAlerts.org
Radiationalerts.blogspot.com