Call for Chris Huhne to resign over Fukushima emails
Former party chief executive in Scotland says Huhne must go over 'conspiracy' to protect nuclear industry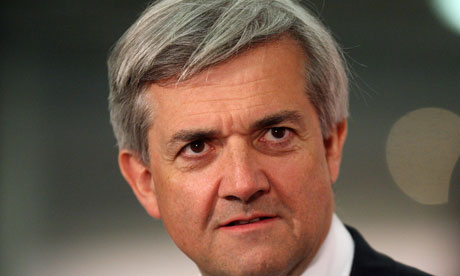 Andy Myles, the party's former chief executive in Scotland, said: "This deliberate and (sadly) very effective attempt to 'calm' the reporting of the true story of Fukushima is a terrible betrayal of liberal values. In my view it is not acceptable that a Liberal Democrat cabinet minister presides over a department deeply involved in a blatant conspiracy designed to manipulate the truth in order to protect corporate interests".
The leader of the Lib Dems in the European parliament, Fiona Hall, said nuclear plans should be put on hold.
"These emails corroborate my own impression that there has been a strange silence in the UK following the Fukushima disaster ... in the UK, new nuclear sites have been announced before the results of the Europe-wide review of nuclear safety has been completed. Today's news strengthens the case for the government to halt new nuclear plans until an independent and transparent review has been conducted."
http://www.donatefree.org/
re-posted by Radiation Alerts
or
You can help radiationalerts.org and gdr.org by opening the web
www.Donatefree.org
and clicking a few of the links with in it. Cost you nothing, but a few minutes. PASS IT ON, Please !
Donatefree.org